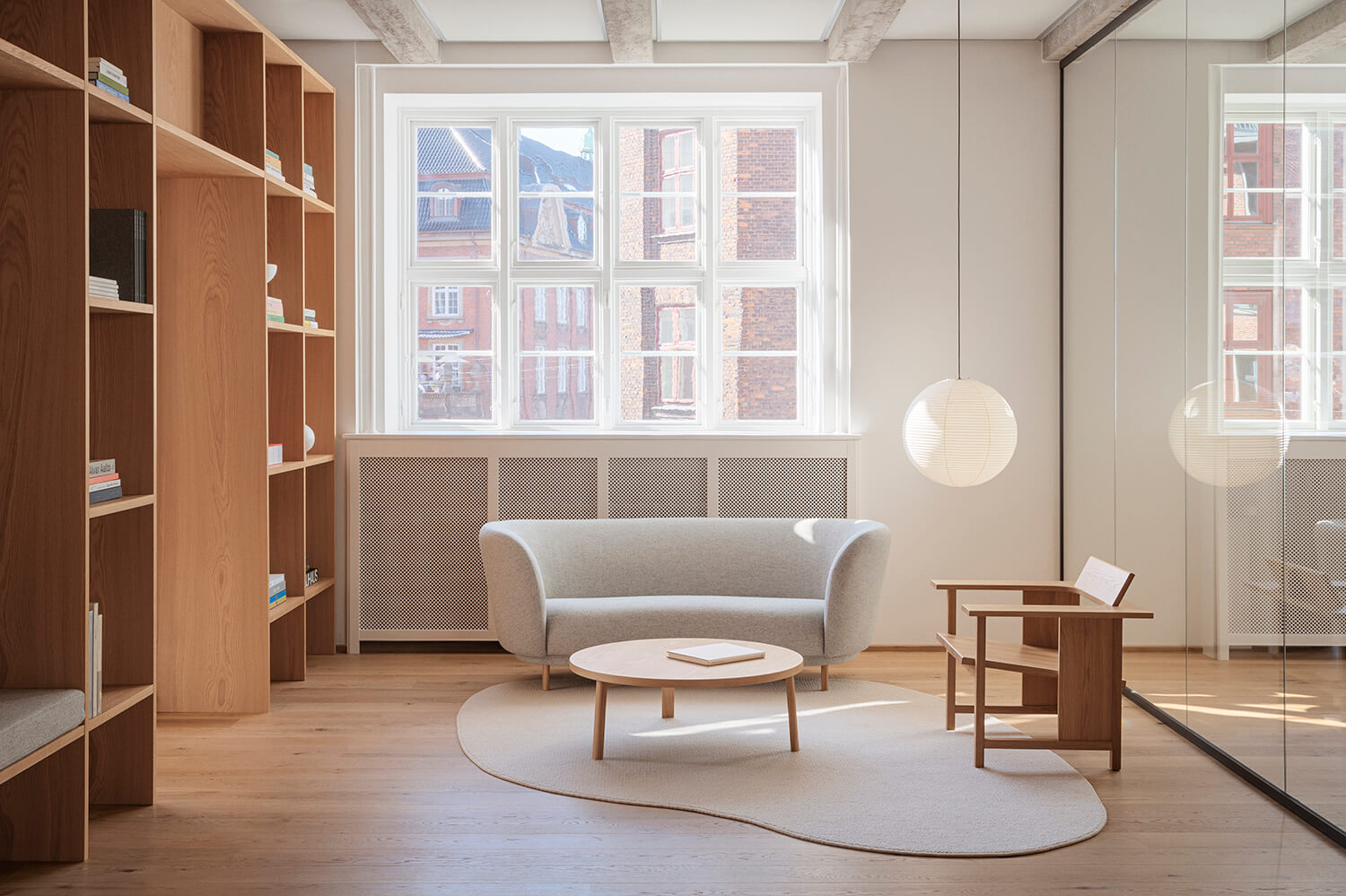 INTERIORS

Interior Design for Work and Co's Copenhagen Office by Aspekt Office
Aspekt Office
has designed
Work & Co
's new Copenhagen office as a place where employees can collaborate and where the local ambience shines through.
A material palette that highlights oak wood, soothing neutrals and soft textiles produces a distinctly calm and understated ambience throughout the premises.
Transparent walls and an overall airy spatial design promote an open environment and sense of community, supporting Work & Co's core values of being hands-on designers and developers. At the same time, in the current environment, the spaciousness allows for social distancing when needed.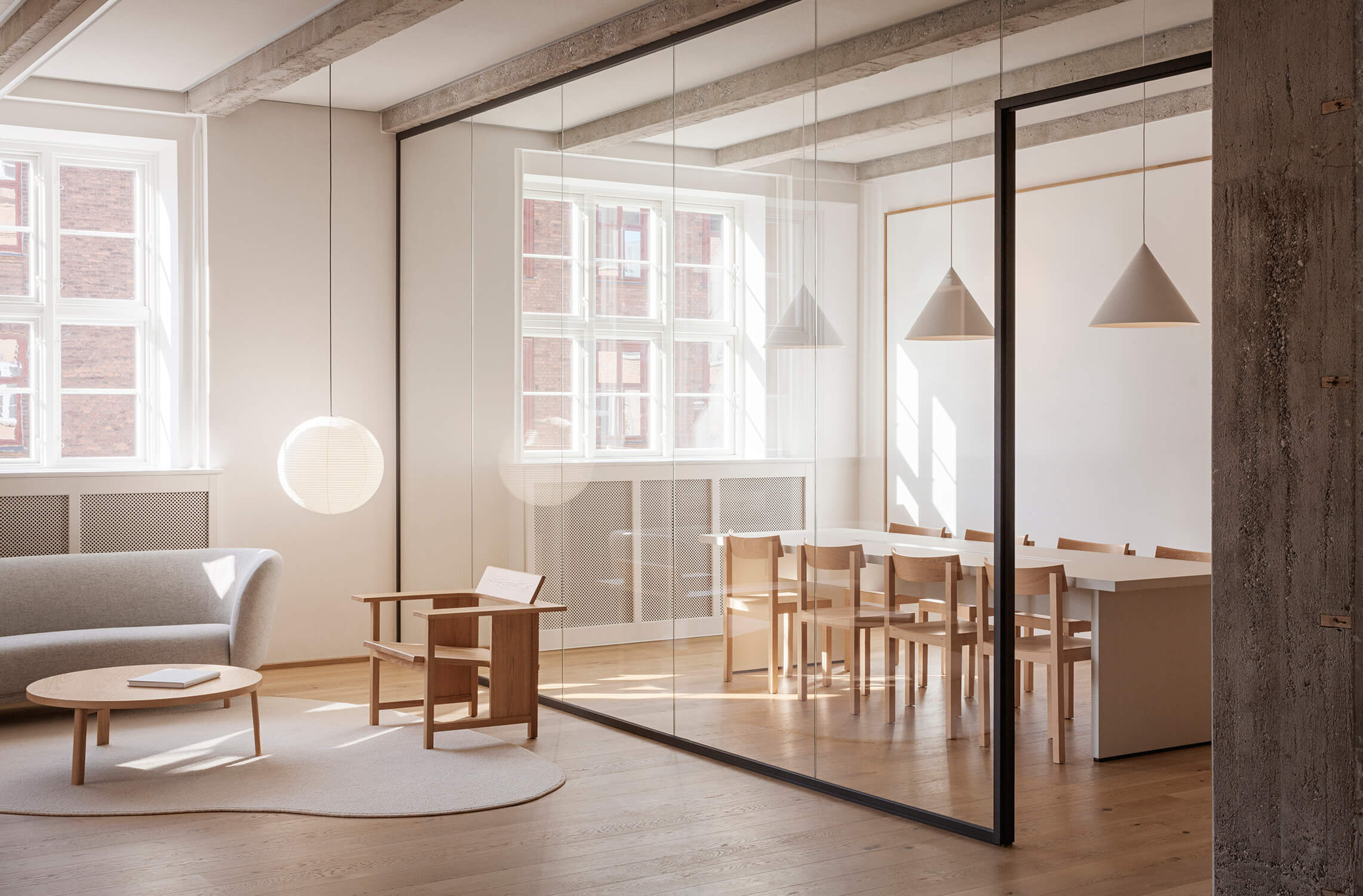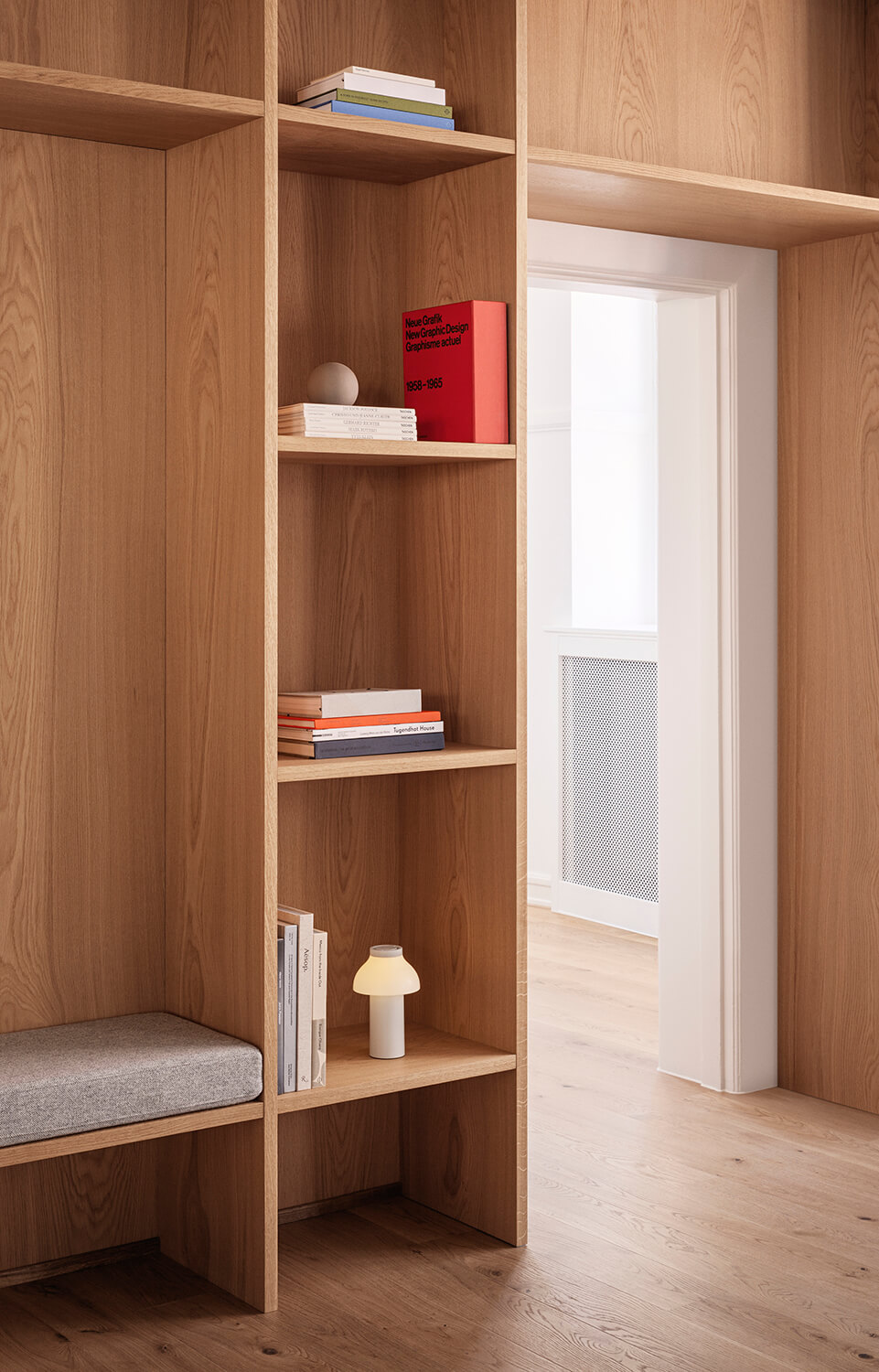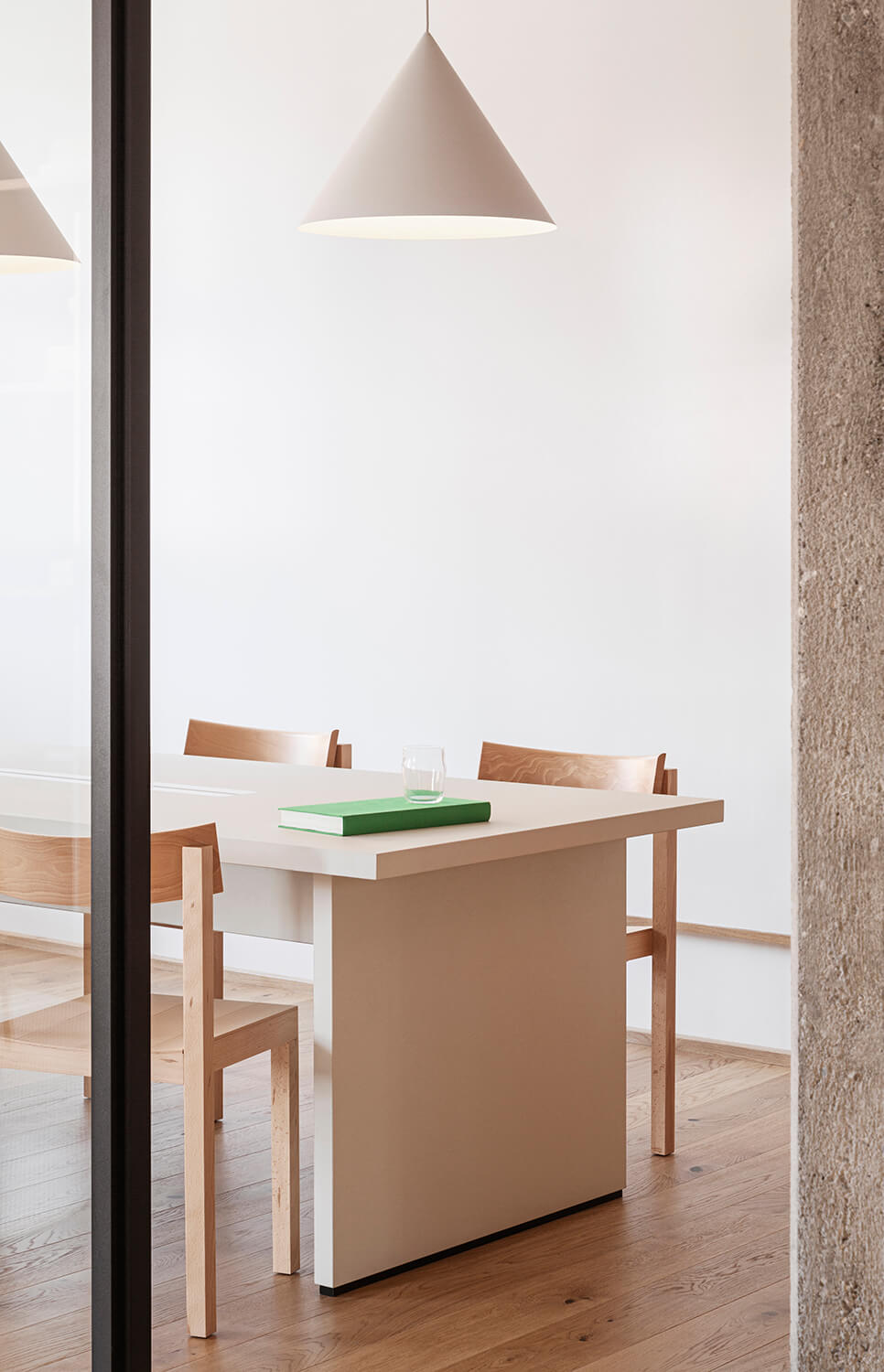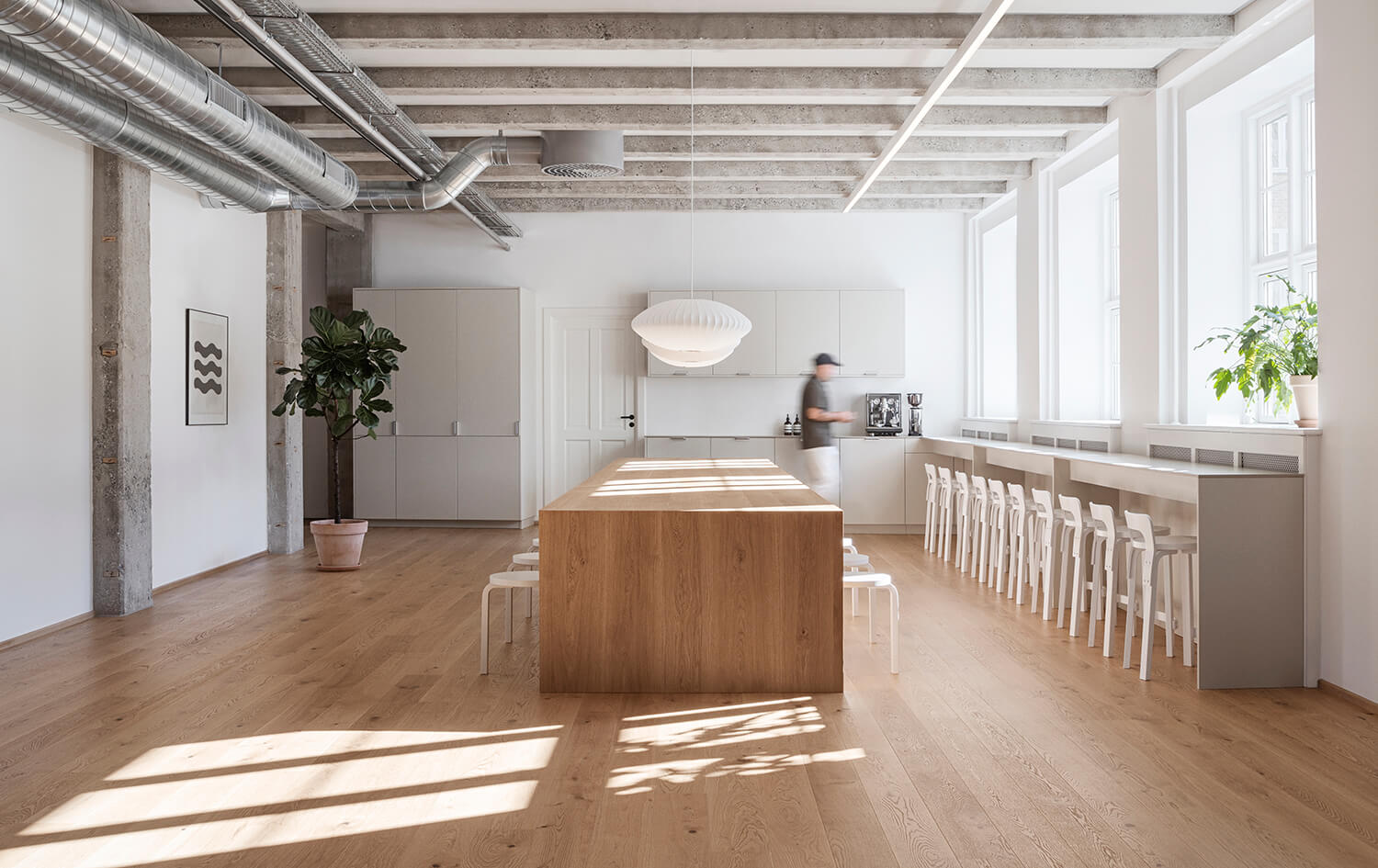 Work & Co — which works with IKEA, Apple, Mercedes, Google and other brands, and is known for its award-winning spaces— always partners with local designers to ensure workspaces are a natural extension of their surroundings.
When the company was to expand with a presence in Copenhagen, in Bernstorffsgade, Aspekt Office was tasked to incorporate the Scandinavian aesthetics and expressions.
Said Dever Thomas, partner at Work & Co: "Working in digital, we often take inspiration from other forms of design — architecture, identity, print. That's why having a space that we can look forward to coming to and be inspired by is so important to do our best work.
Aspekt
's background in both interior and industrial design also meant that we could do something very tailored to our needs and to the space. We knew Aspekt would care about the details on the pieces we use everyday just as much as we do."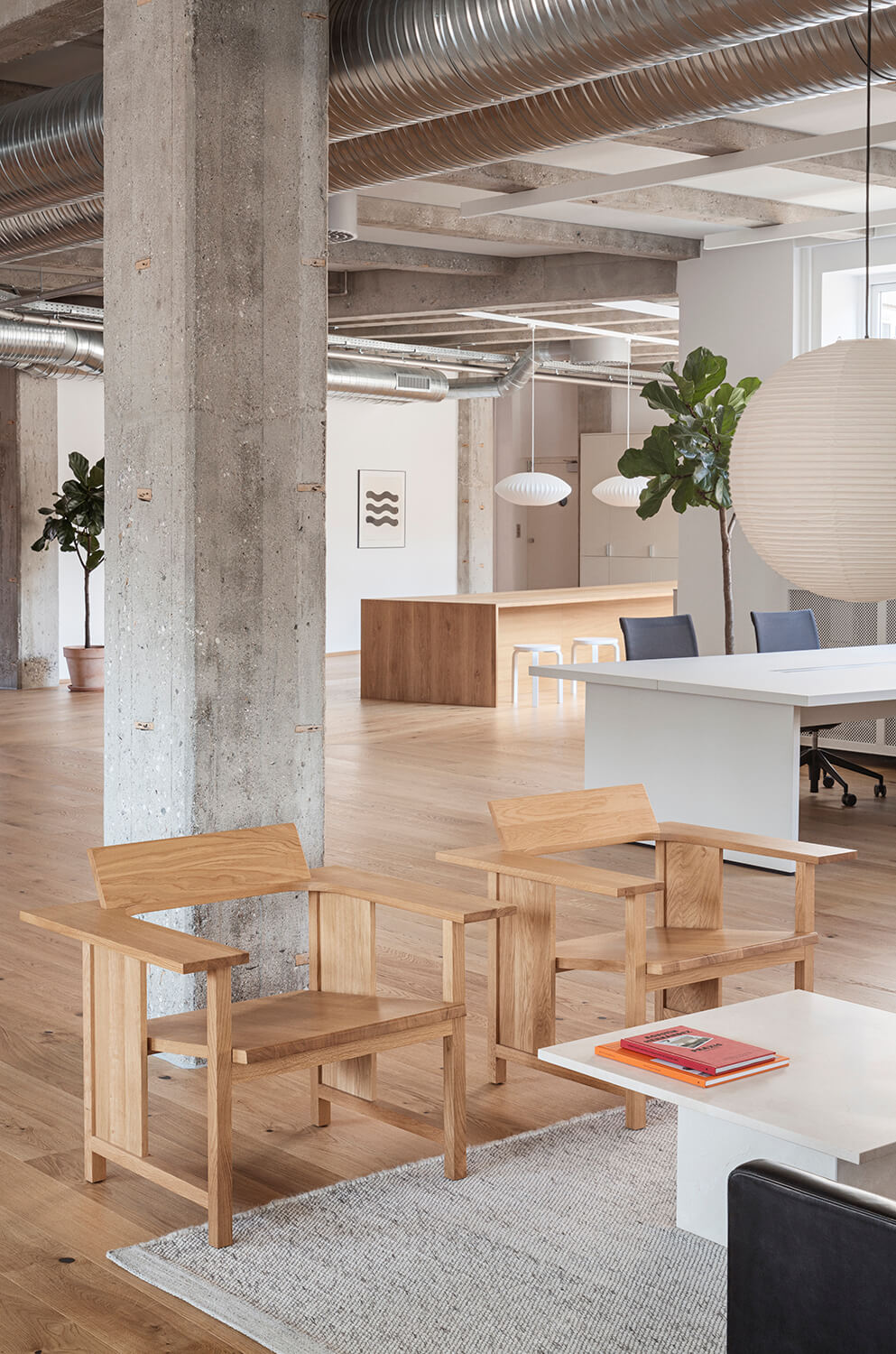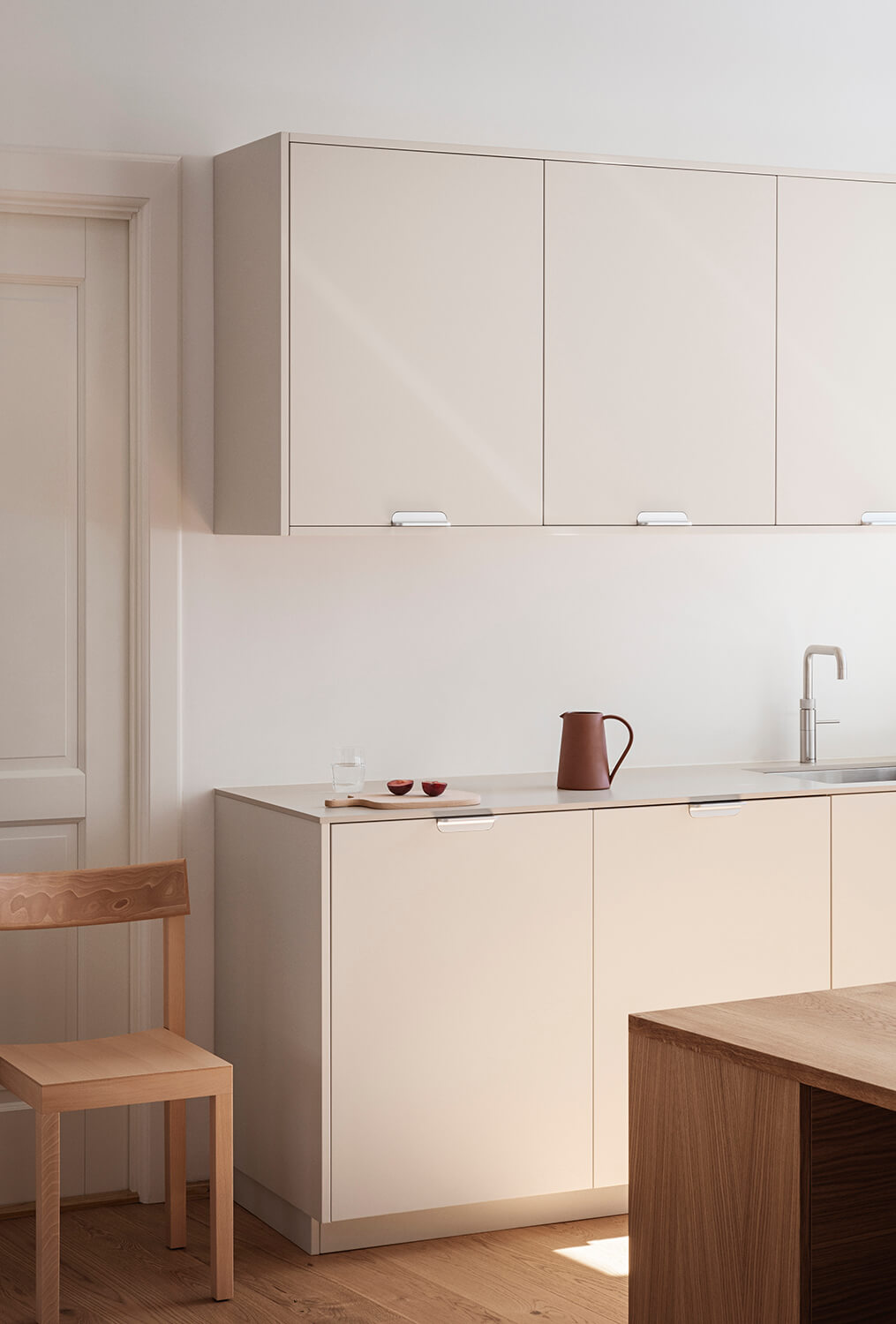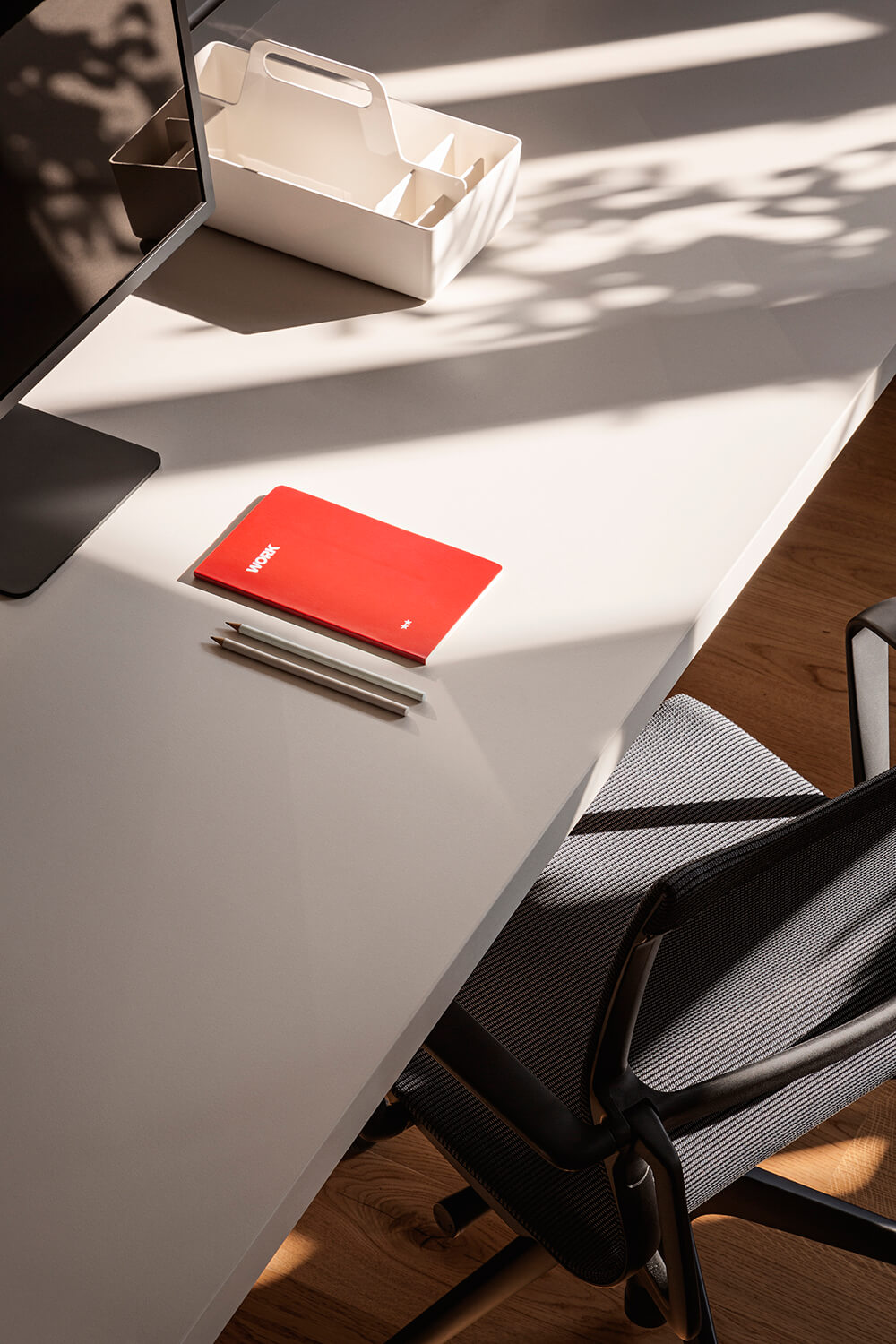 The new office space is housed in a century-old building situated in the Danish capital's historic city center. Originally designed by the Danish Architect Arthur Wittmaack in 1916 as headquarters for the Danish Inner Mission, the ownership was later transferred to the municipality of Copenhagen.

Aspekt Office has infused the historical urban architecture with an almost brutalist grid-modernism, using a network of lines to visually frame the interior. Softened by the choice of materials, which brings in warmth and tactility, Aspekt Office's take on the Scandinavian feel comes together as a rejuvenating blend of clean and comfortable.

Form and function were important factors in the choice of furniture. With a preference for primary geometries, the furniture is simple for the eyes to comprehend, which contributes to the simplicity and calmness of the space. The mix of international and Scandinavian brands puts emphasis on Work & Co's global outlook while nodding to this new location.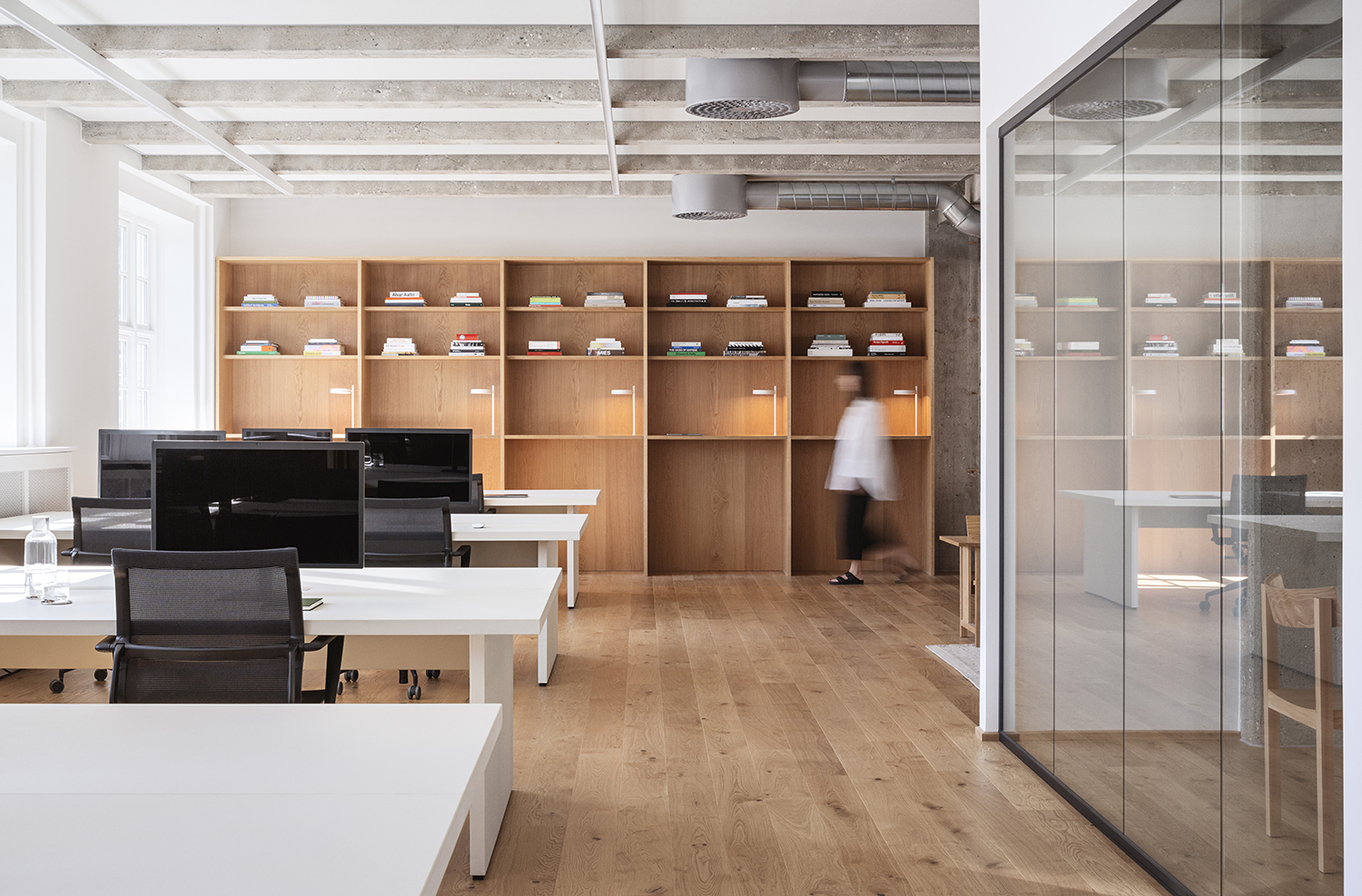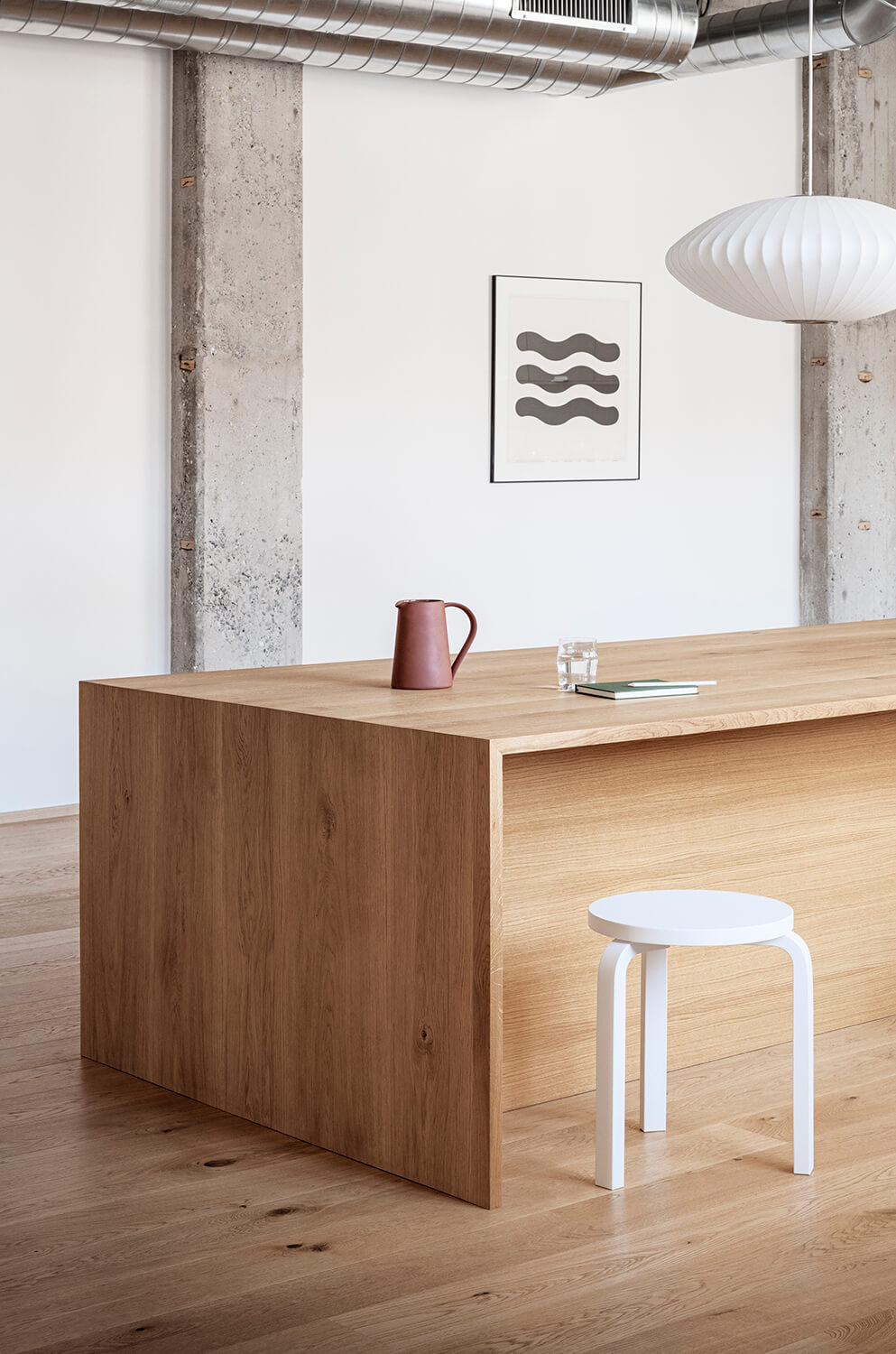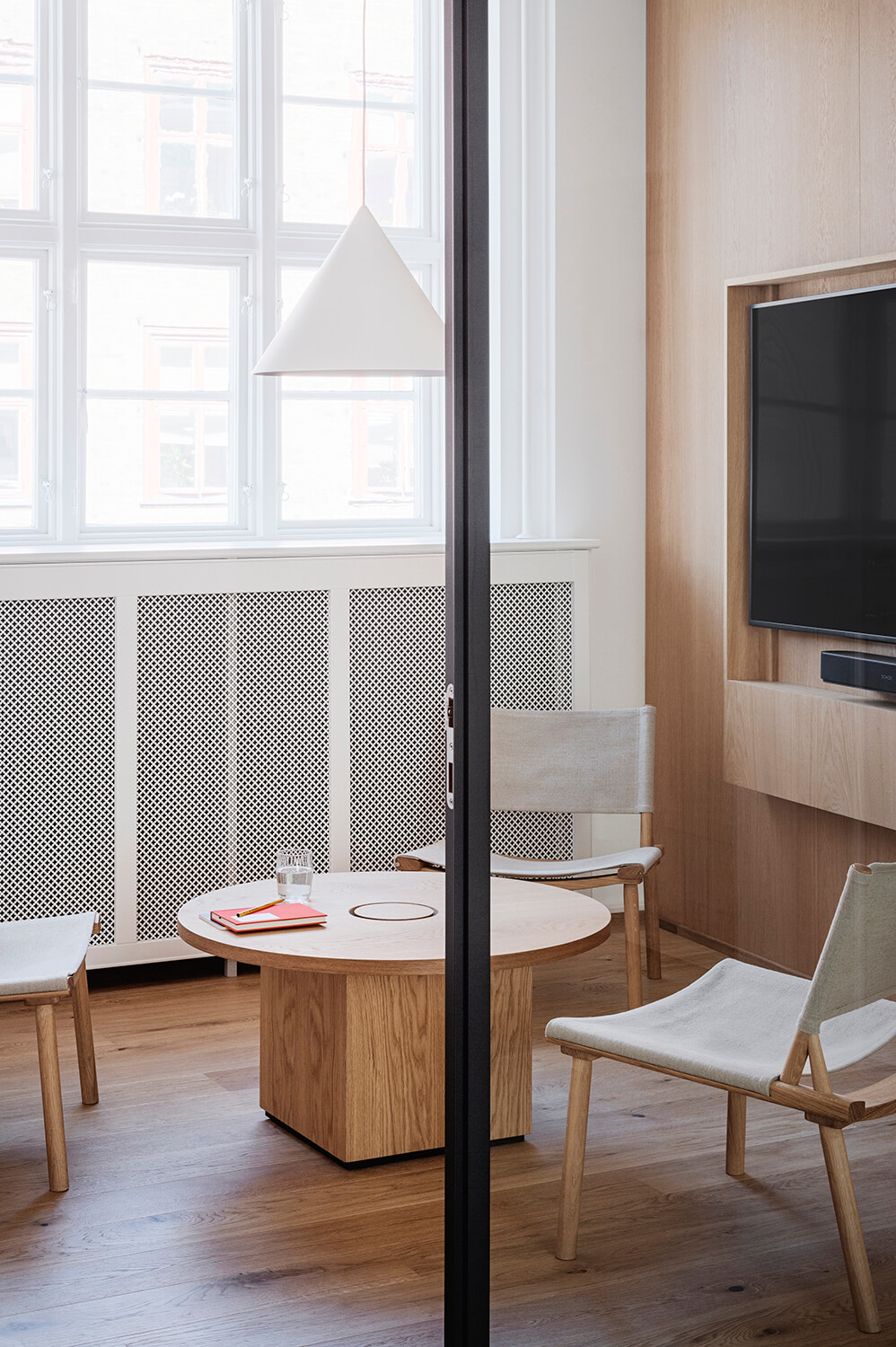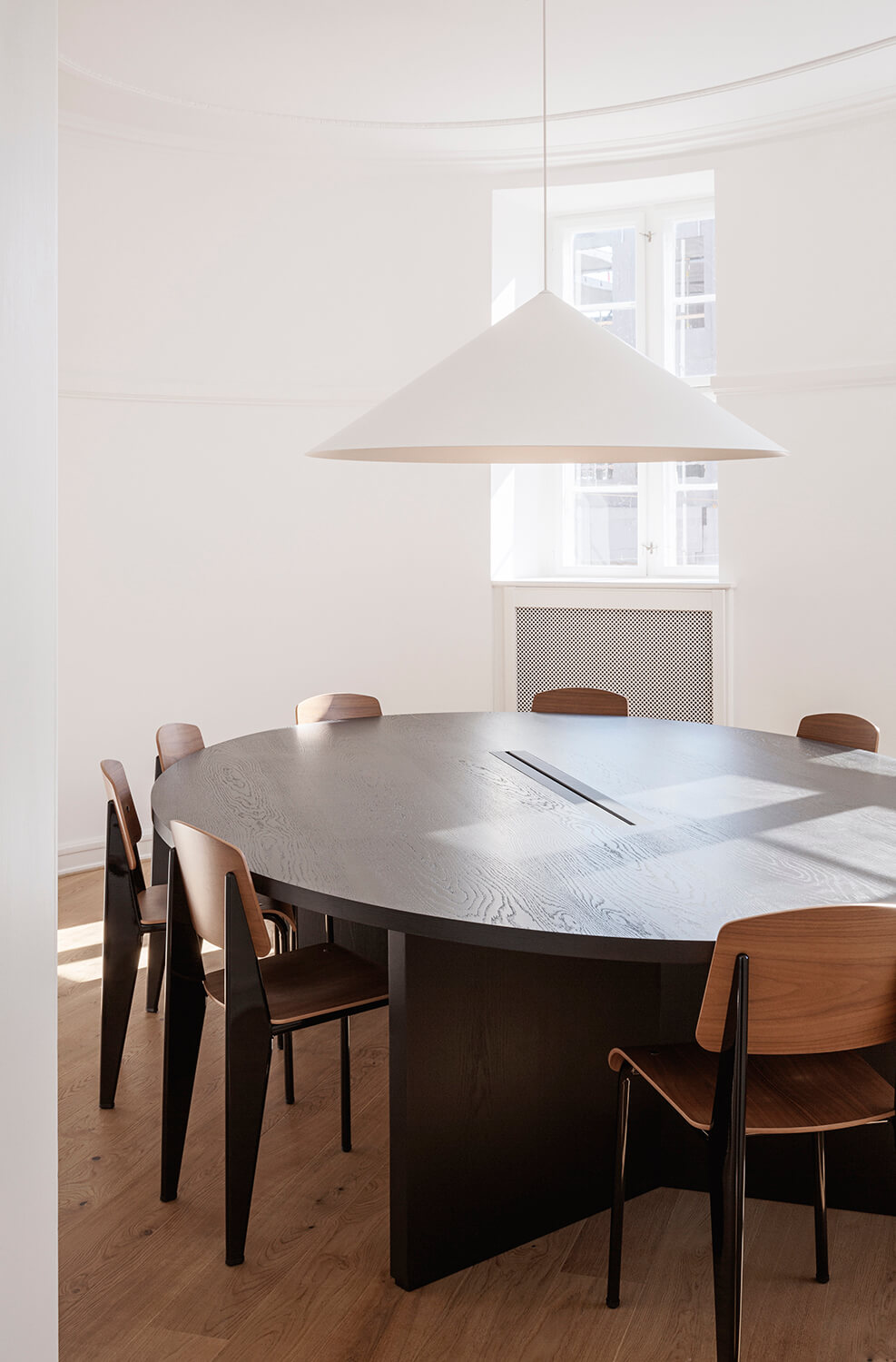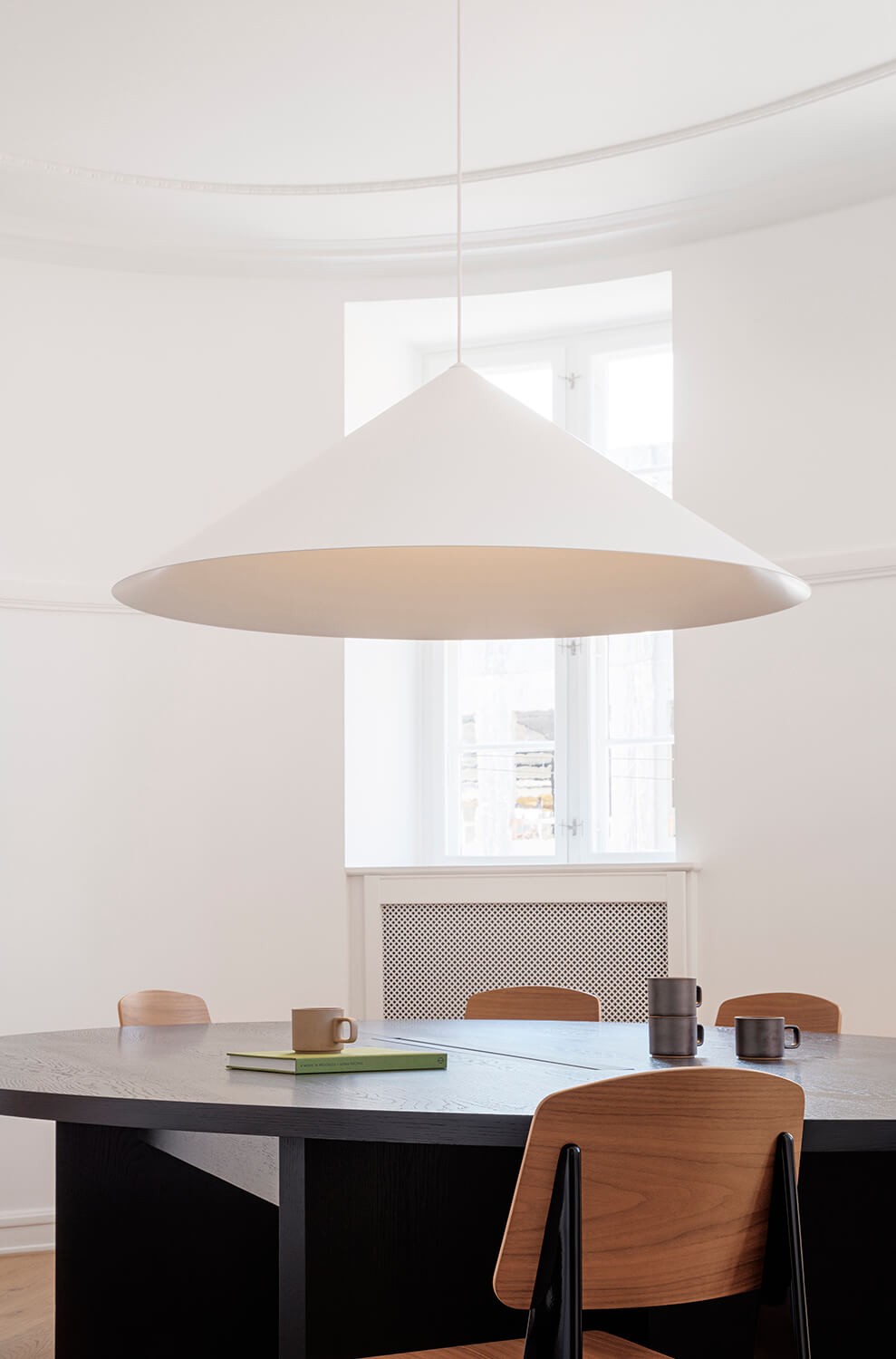 CREDITS
Design:
Aspekt Office
Photo: Rasmus Dengsø
Video: Michael
Gramtorp Text: Vibe Høst
Copyright @ Aspekt Office
ABOUT ASPEKT OFFICE
Copenhagen-based multidisciplinary design studio, specialising in the fields of furniture, product, interior design and creative direction. Aspekt Office strongly believes in the power of conceptual thinking and original ideas, approaching design in a utilitarian and intuitive way.

---
© The Design Blog 2023

All images copyright to their respective owners.
Curated, Designed & Buillt by
ONNO