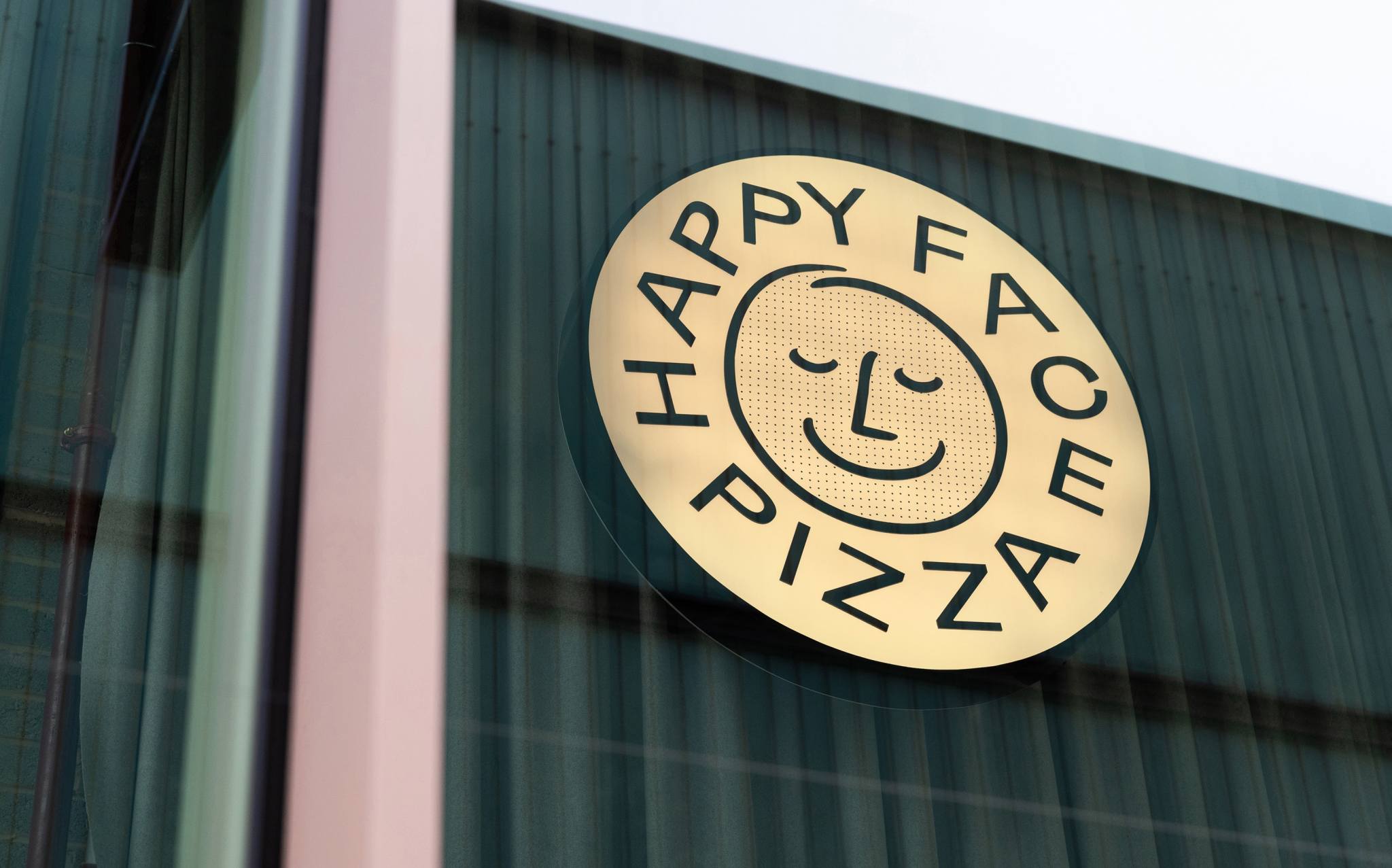 BRANDING

Playful Illustrations, Typeface and Identity for Happy Face Pizza by Pentagram
Happy Face Pizza
is a new pizzeria offering all-day dining and takeaway in London's King's Cross. Located underneath the Everyman Cinema, the restaurant's menu of authentic Italian pizza, antipasti, gelato and dolci is designed to build up that feeling of excitement before a night at the movies.
Happy Face Pizza is music-orientated. Its basement is home to the late-night, vermouth-led cocktail bar Supermax, which pays homage to Italian discotheques through a soundtrack of 1970s Europop and slow tempo funk.
Pentagram
's identity has been designed to embody the idea that a single illustration, the 'Happy Face,' could convey the contentment felt after the enjoyment of a good meal.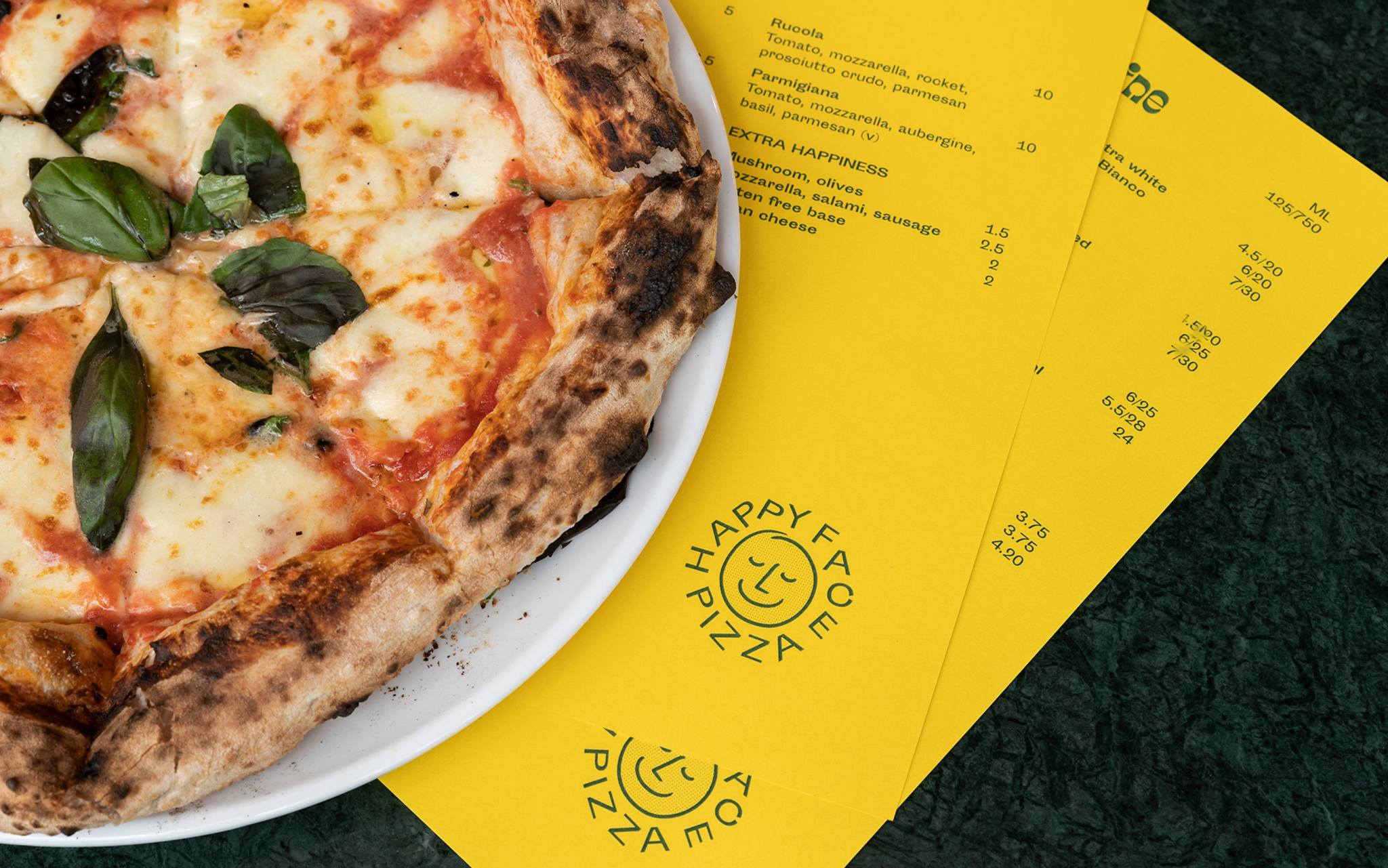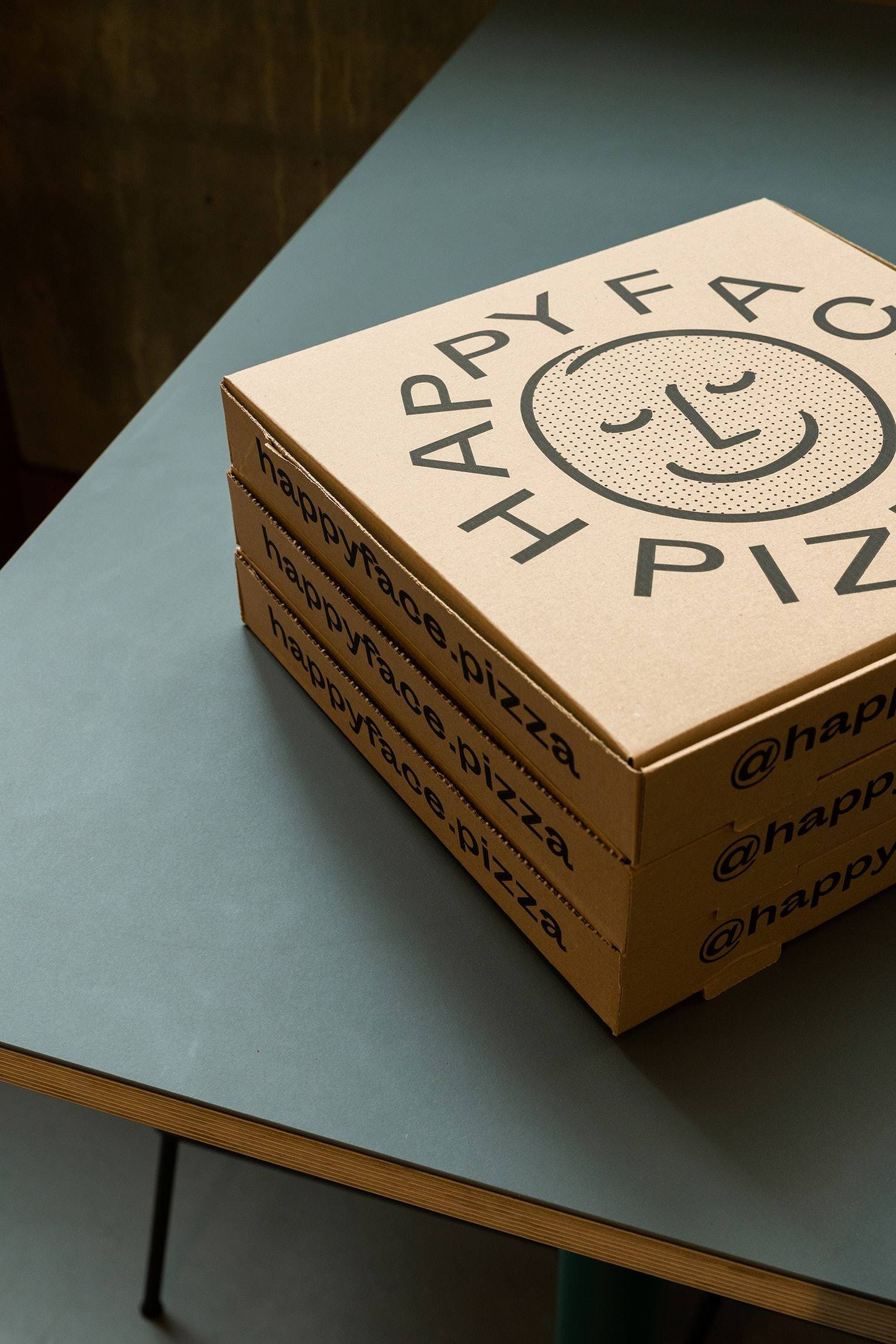 Signage and fixtures throughout the restaurant use a vivid colour palette of green and yellow to play on a 1970s pop theme. Light blocks suspended from the ceiling spell 'pizza,' a smiley mascot hangs over the door, and bright, retro speakers painted in the HFP theme play a mix of classic hits and old disco.

The team also created 'hand-drawn' characters to represent different elements of the Happy Face story, from pizza slices and ice-cream to lemons and disco balls. The illustrations conjure up layers of narrative in the restaurant and lend themselves to fun, quick animations that live online.
ABOUT PENTAGRAM
Multi-disciplinary, independently owned design studio. Pentagram's work encompasses graphics, identity, strategy, positioning, products, packaging, exhibitions, websites, digital experiences, etc. Their 22 partners are all practicing designers, and whether working collaboratively or independently, they do so in friendship.

---
© The Design Blog 2023

All images copyright to their respective owners.
Curated, Designed & Buillt by
ONNO