BRANDING

Revitalized Brand Identity for Crane Handcrafted Stationery by Collins
Crane
honors the heritage, craft, and legacy of their work by offering a vast array of products that allow for thoughtful communication through beautiful means.
COLLINS
worked closely with Crane's teams to revitalize their brand, reboot their digital presence, developing a more relevant brand voice as well as enabling new products, artist collaborations, and customization capabilities.
Crane is exploring new ways of expressing the depth and design of their timeless, premium-quality 100% cotton products. In a world devoured by technology, where devices hold us and not the other way around, COLLINS looked to where the natural world could add balance and restore order.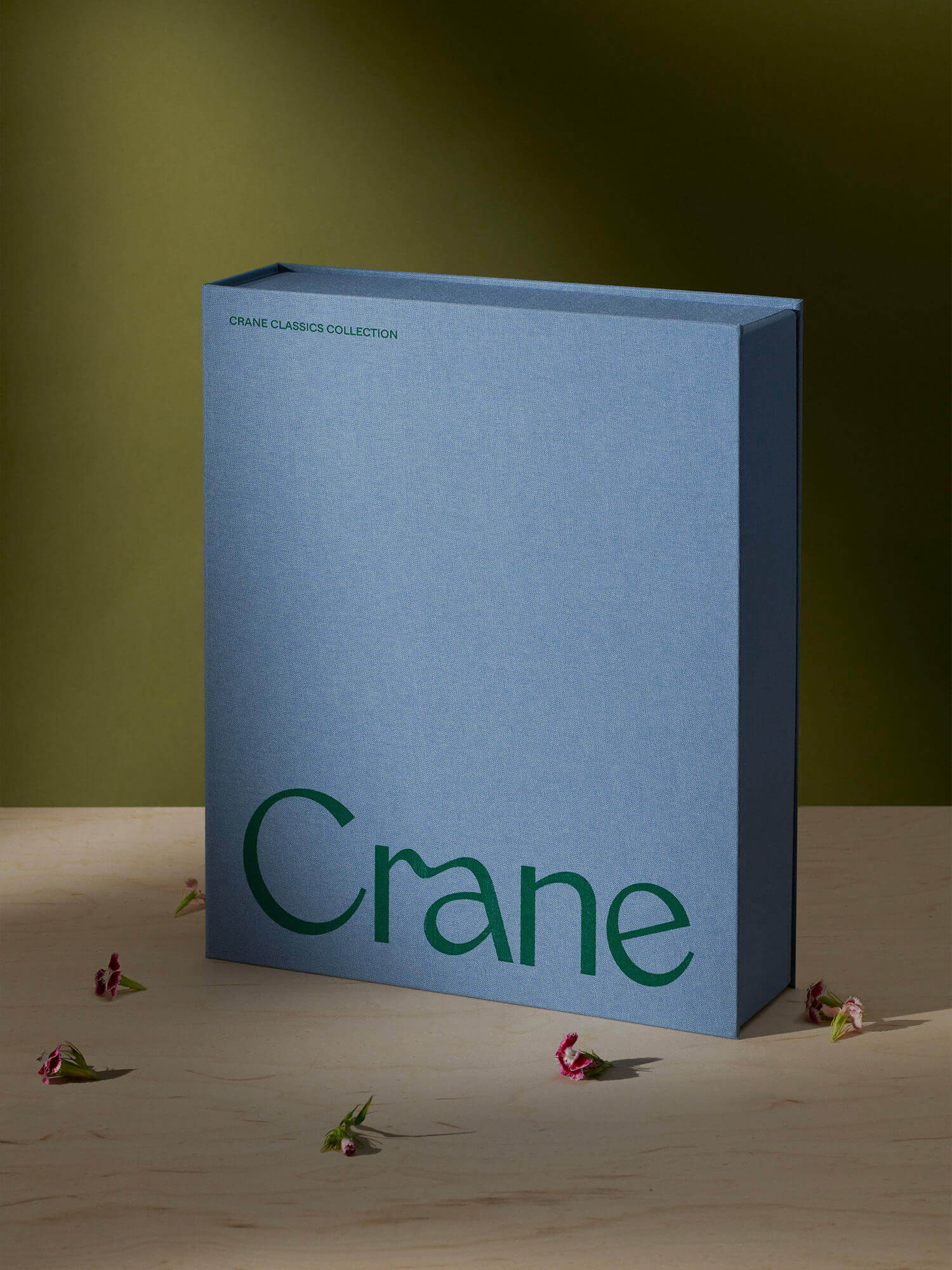 Something from
Crane
's past became a seed for their future. Around the 1840s, Crane invented the methodologies to prevent counterfeits by using complex, embellished engraving. By 1879, they won their first contract with the Bureau of Engraving & Printing. They became the paper supplier for all US dollars for the Federal Reserve Bank.
Around that same time, a push against the mechanization of humanity was taking place: The Art Nouveau movement, which influenced some of the Crane's paper products at the turn of the century.
Studying the two and their styles helped define a set of principles to guide the world of Crane for today and tomorrow. It inspired a new tactile experience within Crane's products, where engravings give weight and detail to the written note, meant not just to be read, but to be savored and cherished.
COLLINS
have committed to the classic Crane blue with a slight update – dialing up its vibrancy while showcasing Crane's printing and engraving capabilities.
ABOUT COLLINS
COLLINS is a transformation consultancy with offices in San Francisco and New York City. They help businesses at critical inflection points define, design and build new futures.

---
© The Design Blog 2023

All images copyright to their respective owners.
Curated, Designed & Buillt by
ONNO