PACKAGING

Warm Typographic Identity and Packaging Design for GLAD by Volta Studio
GLAD
is a carefully sourced bean-to-bar chocolate that focuses on transparency to reach their main objective: making us feel good and happy.
For them, gladness comes from being true and real, so every ingredient, origin and detail matters to create the finest bean to bar chocolate.
It all starts with the name, represented in a logo that shifts and springs to work as a visual metaphor for one's cheerfulness and spontaneity when happy.
Everything in the brand is about the happiness that both chocolate and honesty produce: that's why
Volta Studio
created a visual identity with a perfect mix of colour and text — colour for joy, text for truth.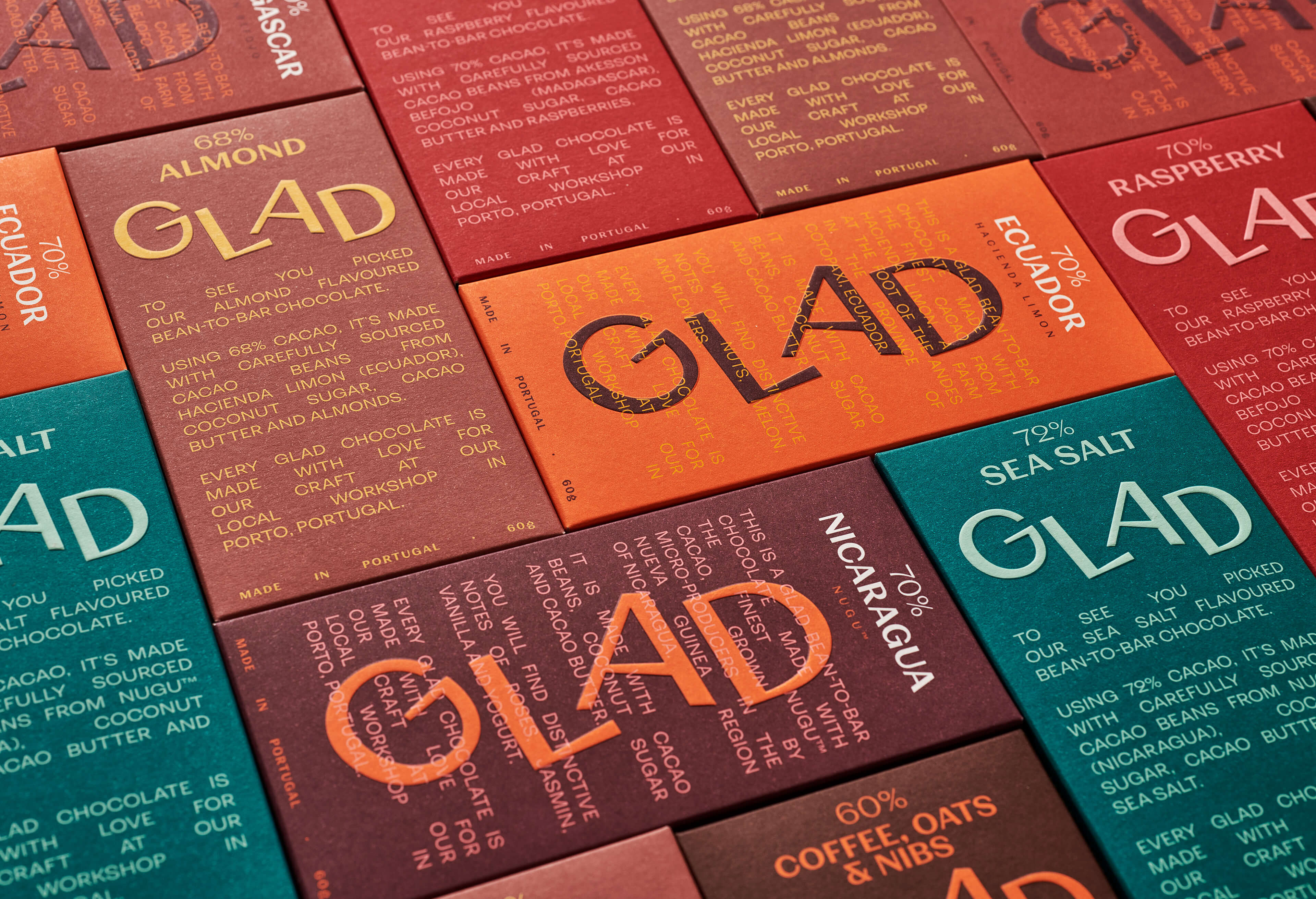 Being type and text based, Glad uses its packaging as a canvas to tell as much about the product as possible: the origin of its cacao beans, the intensity and style of its flavours and where it is consciously crafted (Porto). No other graphic solutions (like illustration or cacao images) other than plain text were used to highlight the brand's transparency.
This was done using a simple and forthright typeface to reinforce Glad's genuine approach, allied with a palette of warm tones that convey pleasant emotions.
Its colours allow for great contrasts that offer both enormous shelf presence as well as feelings of intense and rich flavours.
Glad
truly is what it says it is, working daily (and gladly) to respect their ever happy and positive motto: Be real. Be true. Be Glad.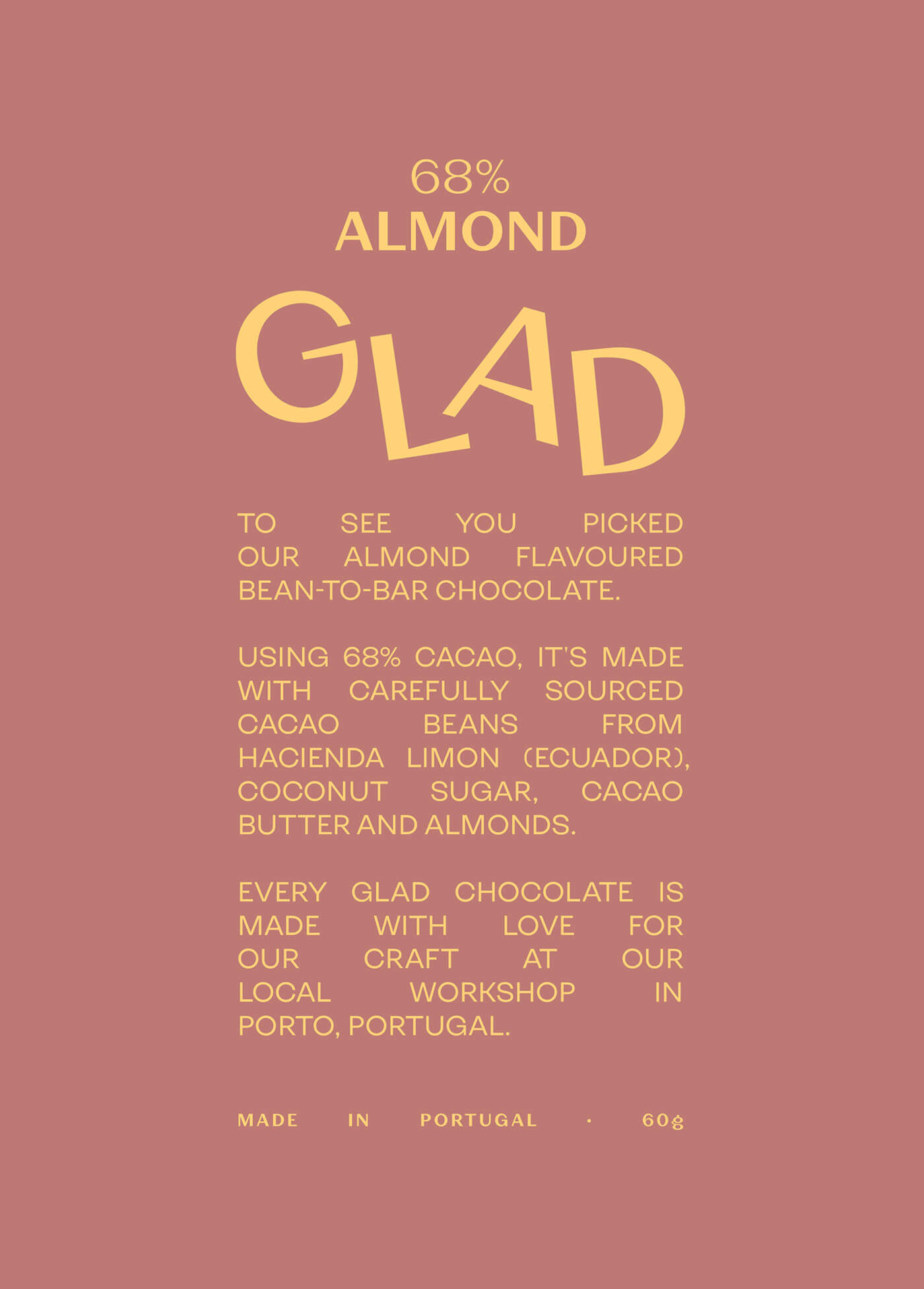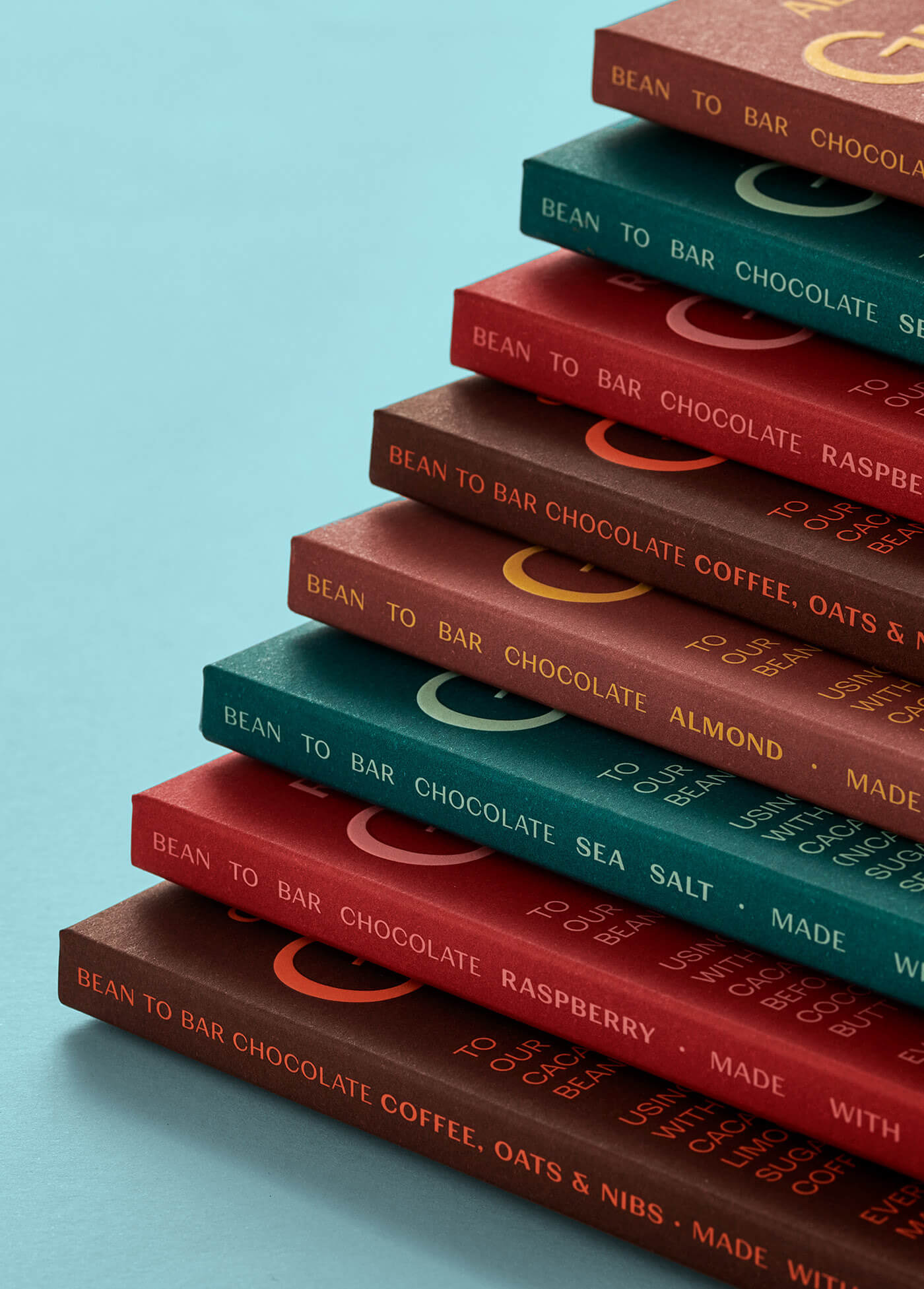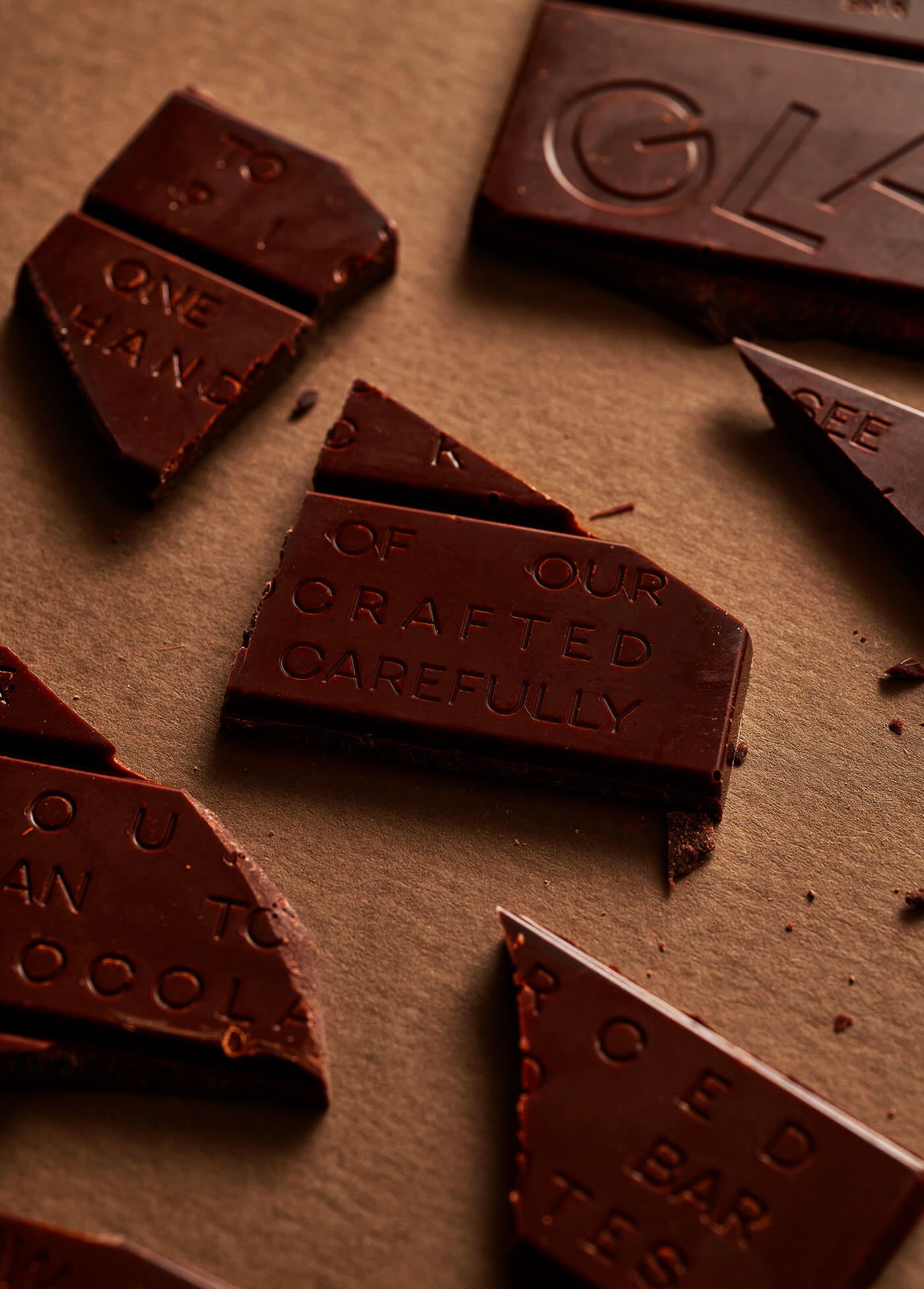 CREDITS
Design:
Volta Studio
Photography: Nuno Moreira
Copyright @ Volta Studio
ABOUT VOLTA STUDIO
Volta is an independent design studio focused on branding, packaging and graphic design. They want the brands they create and work with to be relevant, attractive, honest and unique. Be that for big established clients or small exciting new companies.

---
© The Design Blog 2023

All images copyright to their respective owners.
Curated, Designed & Buillt by
ONNO